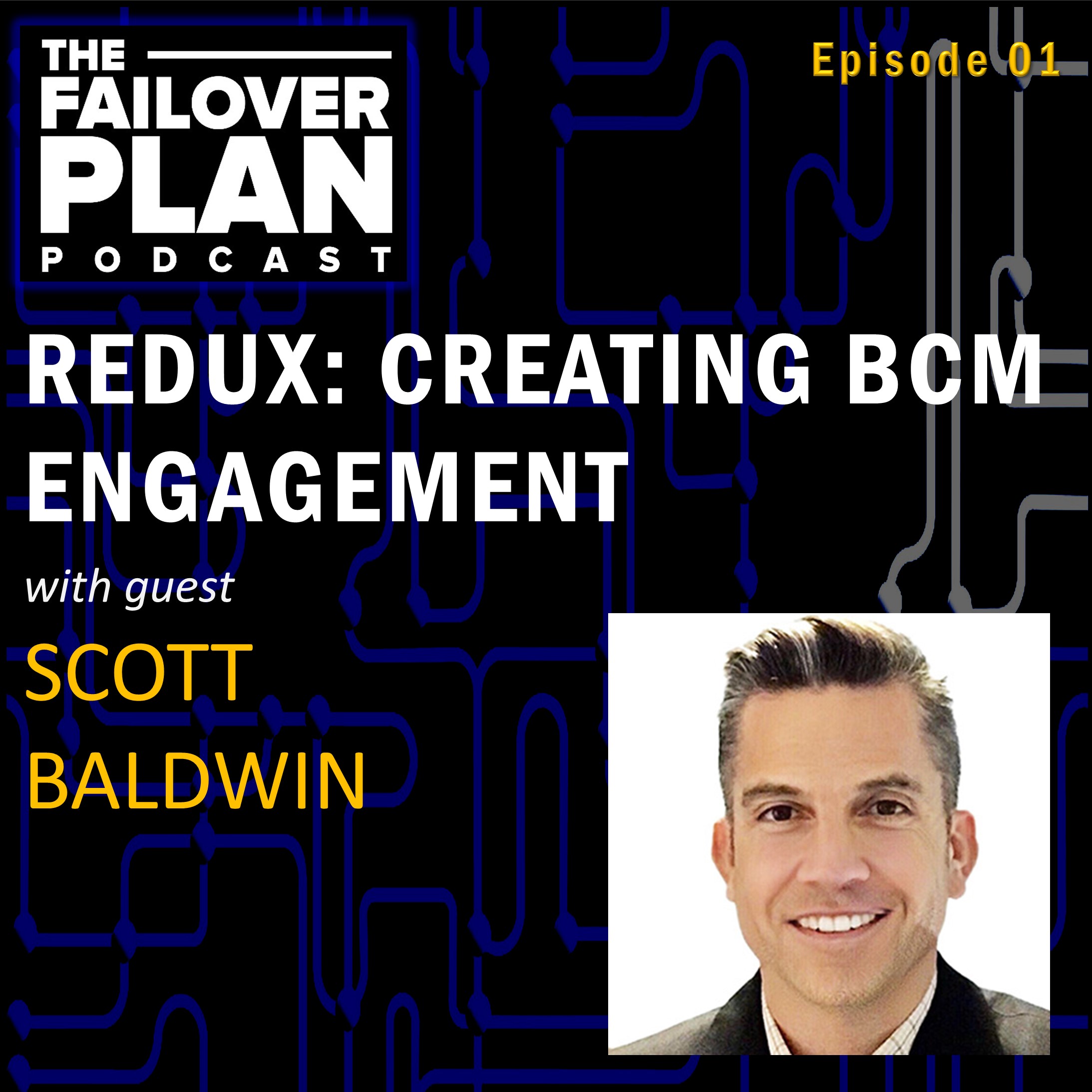 Episode Summary
We're revisiting the episode that started it all! It remains our number 1 downloaded episode because it contains SO many tips on creating BCM engagement, its worth a re-listen.
We talk with Scott Baldwin, a BCM program leader who has started several programs in Silicon Valley (Netflix, Ebay, Charles Schwab, Symantec) in his career. Scott has found some unique way to keep things fresh. We're learn more about his approach to not only starting a program, but how he keeps the organization engaged through simple things like a decentralized BCM certification program.

In this episode you can hear more about how Scott developed the tools that he successfully used over and over again in various Silicon Valley programs he started or grew. Some of our conversation includes:
How he uses an object-oriented approach to make things repeatable.

How he ensures departments are responsible for their planning efforts- not just him!

A simple but effective way to increase engagement through a certification program.
Guest Bio:

Scott Baldwin is a passionate Risk & Resiliency leader. Creator of the Engaged Matrix Model of Organizational Resilience (EMM). Specialization in creating truly sustainable Organizational Resilience programs for global, multi-billion dollar companies and integrating Cyber Resilience and other operational risk areas with BCM. 
Important Links: