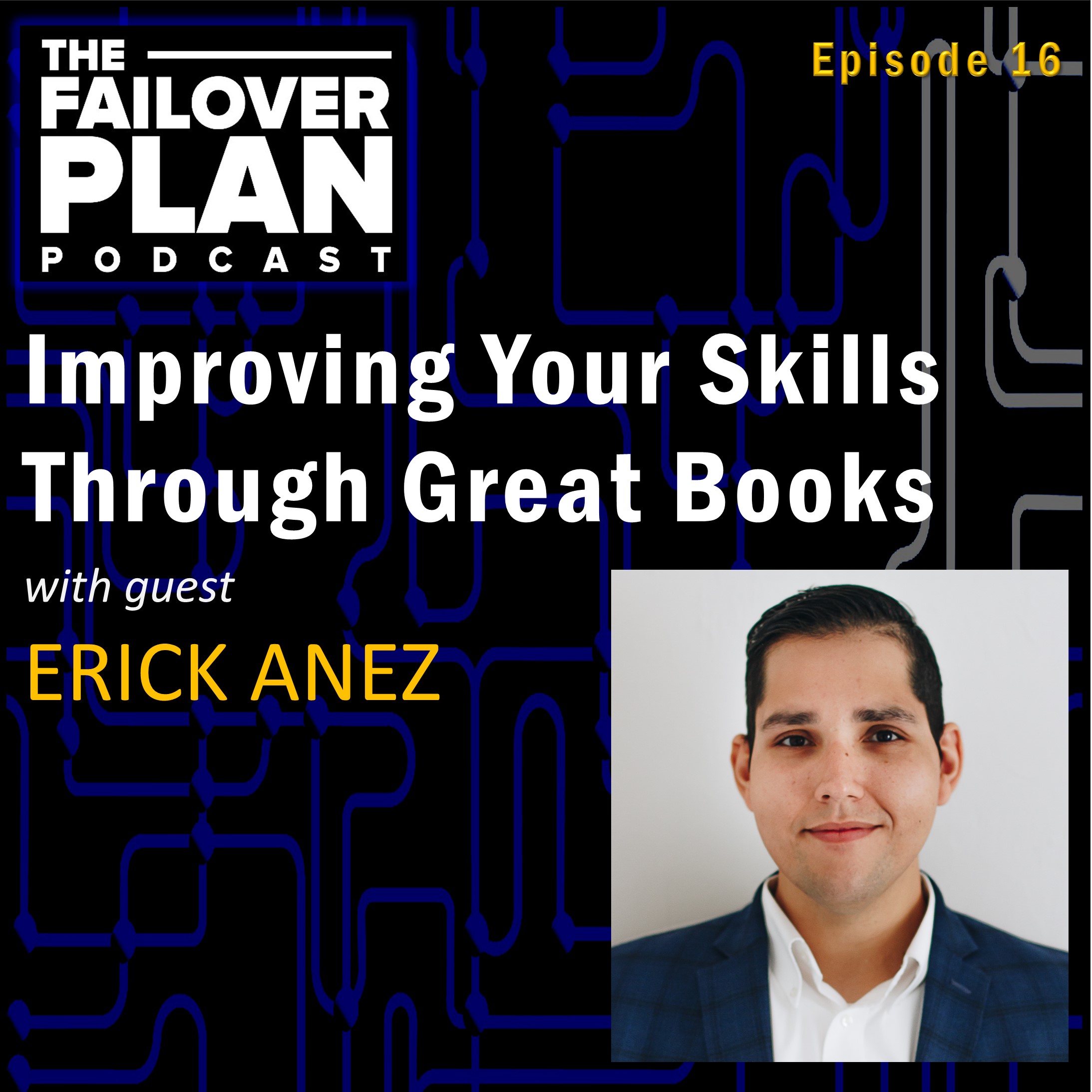 Episode Summary:
This week, we ask the question: "During COVID-19, which books would be valuable to discover, or rediscover, to help my professional career?" So we talk with Eric Anez, the Global Head of Business Resilience at Finastra, a financial technology company based in London. Quarterly, Erick has been releasing his recommendations for books that he's read that has influenced his journey as a professional and a BC leader. So I asked him to join our show and share his recommendations for the top 10 books he'd recommend to our BC practitioners and listeners hoping to improve their professional journey.
The Top 10 Books to Discovery (Click the links to find a short preview and to learn more about the book)

Guest Bio:
Erick Anez is the Global Head of Business Resilience at Finastra. Erick is a proven leader with well over a decade of experience leading change and transformation in the Operational Resilience field.
His hands-on approach focuses on operational learning, culture, and reputational management. Erick holds a Bachelor of Emergency & Homeland Security, Graduate studies in Security and Disaster Management, is a Certified Business Continuity Professional (CBCP), Certified Risk Management Professional (CRMP), graduate of the FEMA institute in Incident Management and Command, and is a respected member of Public-Private partnerships within the Department of Homeland Security (DHS), Federal Bureau of Investigations (FBI) and  the Federal Emergency Management Agency (FEMA).
Some of his most notable achievements in the field include leading the private sector response to Hurricane Maria as well as working with the Department of Homeland Security (DHS) in Continuity of Operations (CCOP) projects for mission-critical facilities in the United States. Erick has also trained with the Center for Disease Control (CDC) in Infectious Disease Planning and community response, including Point of Dispensing initiatives.
From 2016 to 2019, Erick held several roles at Crowley and, most recently, was the company's Managing Director of Safety & Resilience. During this time, he was responsible for resilience operations supporting all business segments as well as leading the organization's safety culture improvement journey. At Crowley, he led the Occupational Health & Safety, Business Continuity, and Crisis Management teams.
Links: